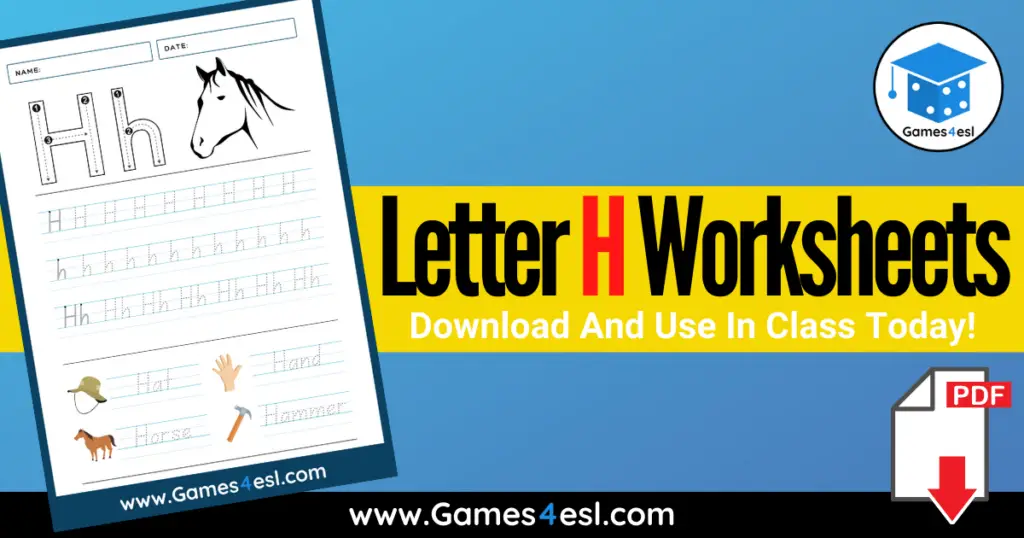 Download these free Letter H Worksheets and use them in class today! Below you'll find a collection of PDF worksheets for teaching the letter H to kids and beginner English language learners.
Letter H Worksheets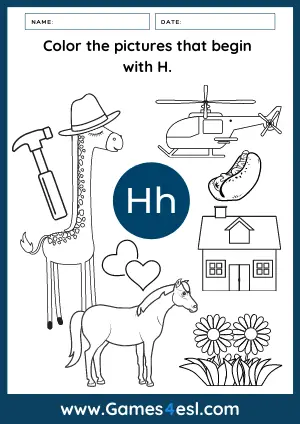 Worksheet 1
First is a fun letter H coloring worksheet. Students are asked to find and color the pictures of objects that start with the letter H.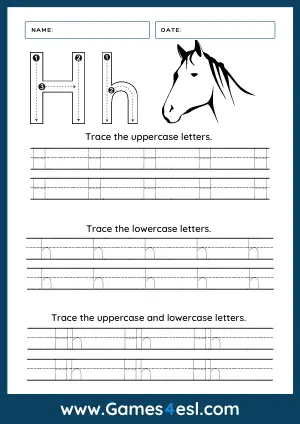 Worksheet 2
Next is a letter H tracing worksheet. First students will learn the stroke order and then must trace the uppercase and lowercase letters.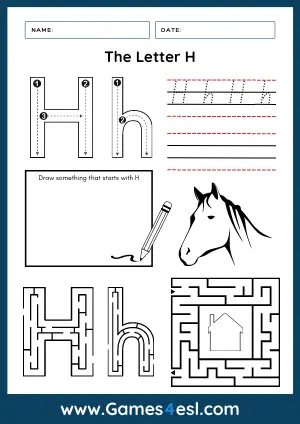 Worksheet 3
This letter H worksheet asks students to first trace the letters and then draw something beginning with the letter H. Finally, students can complete a fun maze.
Worksheet 4
Next is another letter H tracing worksheet for kids. To complete the worksheet, students must trace the letters and words beginning with the letter H sound.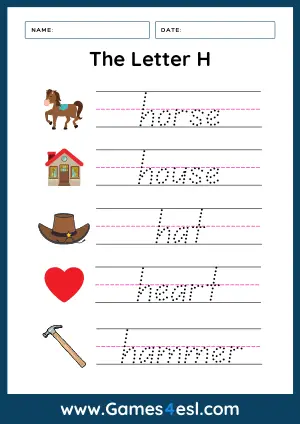 Worksheet 5
This worksheet is a letter H writing worksheet in which students must trace the words beginning with the letter H.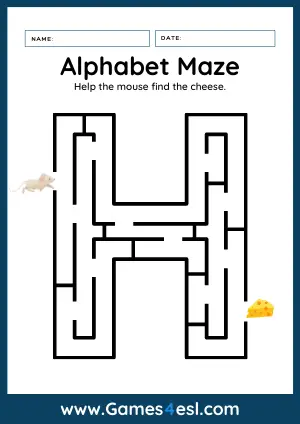 Worksheet 6
This worksheet is a fun Letter H maze worksheet. Students should help the 'mouse' find the 'cheese' by drawing a path through the letter H-shaped maze.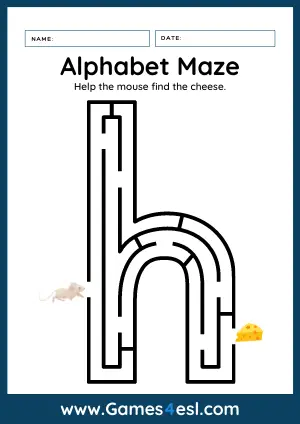 Worksheet 7
The last of our letter H worksheets is another fun Letter h maze activity. This time with a lowercase letter h.
More Alphabet Resources