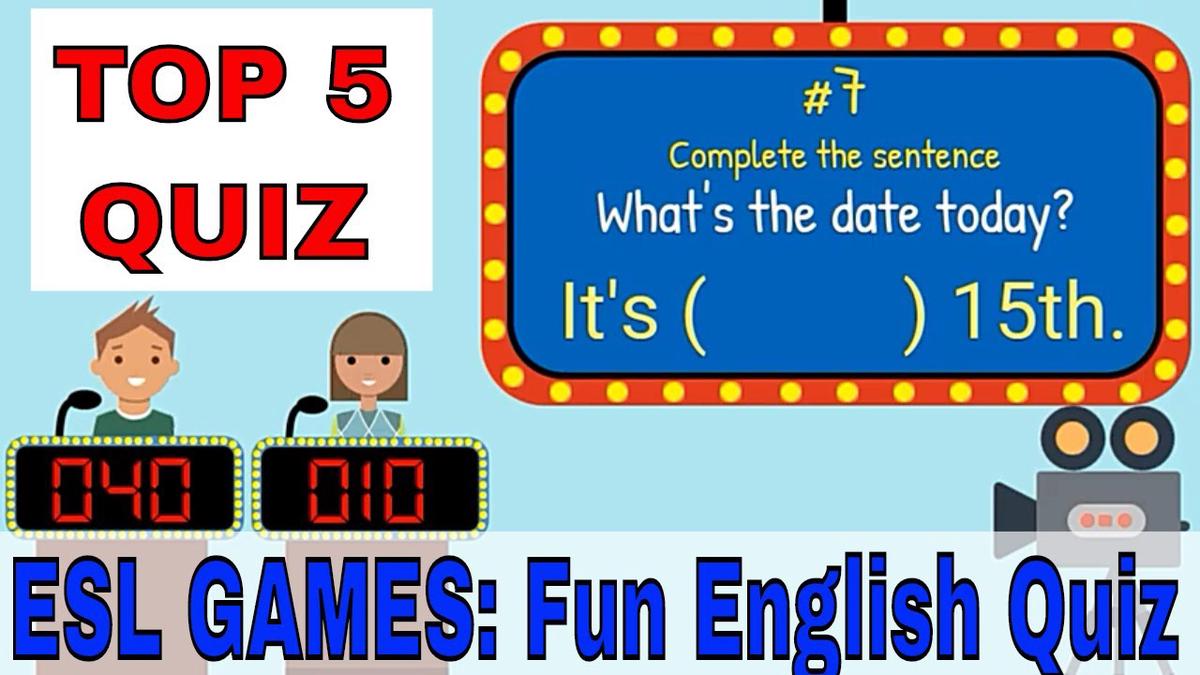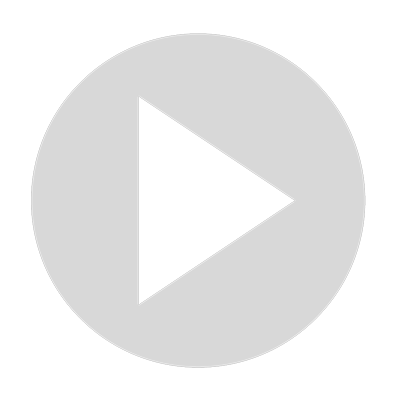 Top Five Quiz #2
Visit Channel:
This Easy English quiz is great for ESL young learners and for reviewing English vocabulary learned in class. This ESL Classroom game has 10  questions based on the topics that ESL young learners / Elementary school learners typically study. Each question has many possible answers. Students must write down ONE answer. If their answer is in the 'TOP 5' then they get points. Simply play the video in class and pause when you see the pause sign to give students time to write the answer. 
Show More
Show Less
Recommended Videos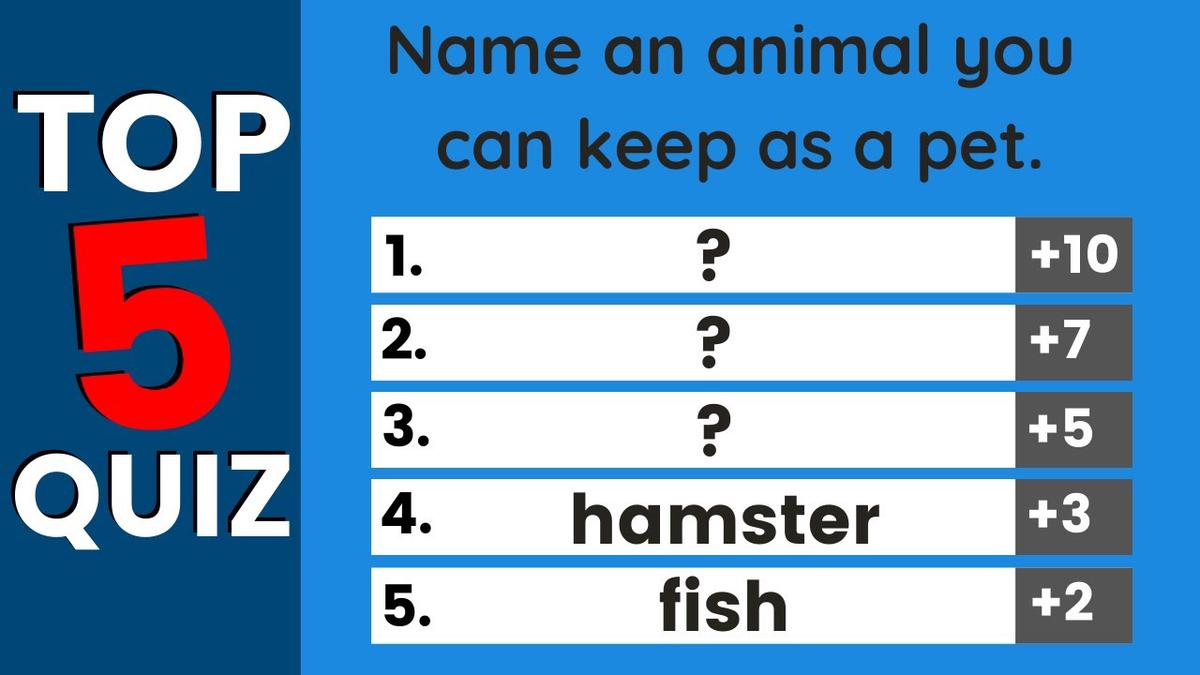 7:20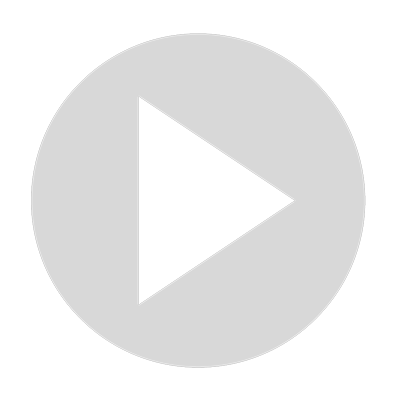 Top Five Quiz #3
2K views · Sep 26, 2021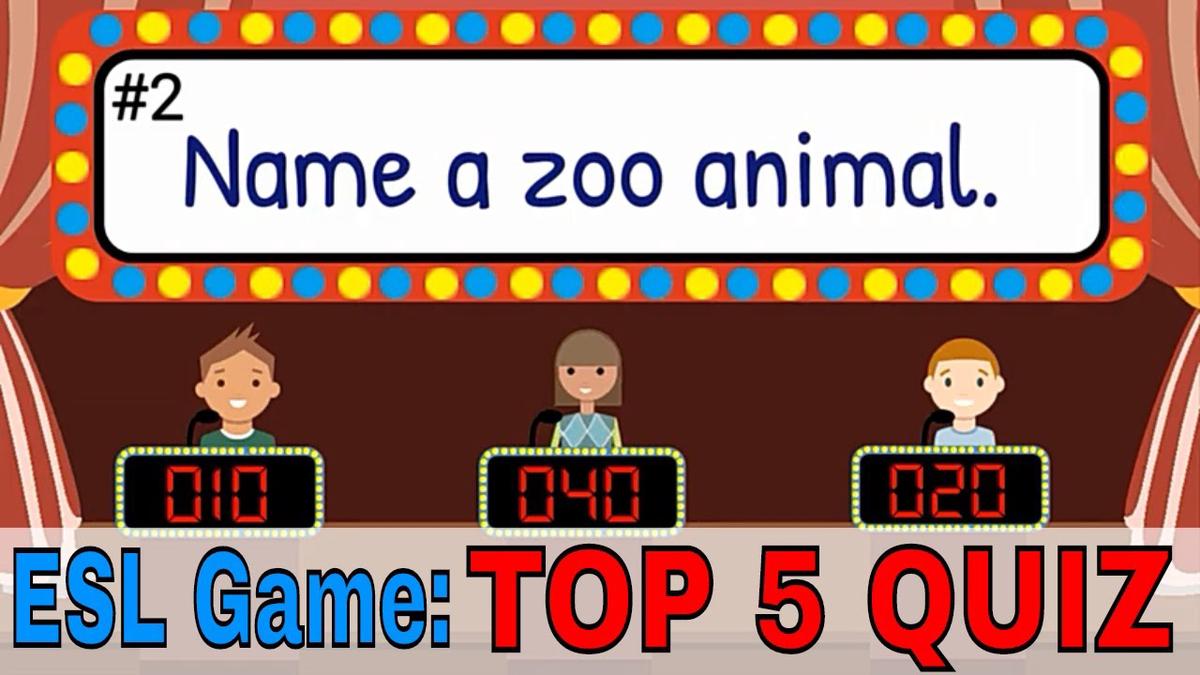 7:35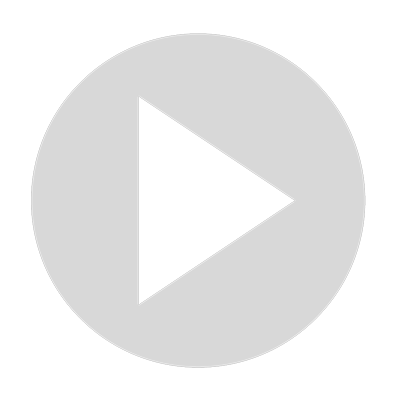 Top Five Quiz #1
6K views · Sep 26, 2021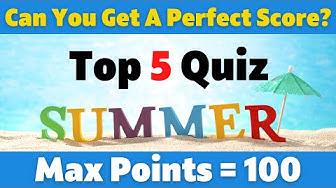 6:10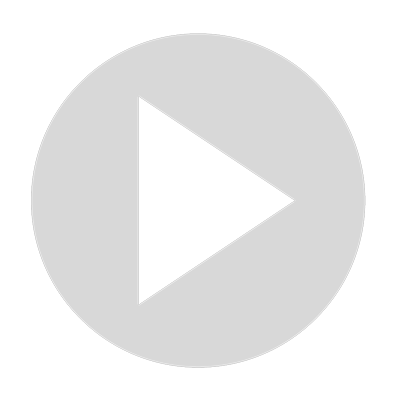 Can You Get A Perfect Score On This Summer Top Five Quiz?
1K views · Jun 1, 2022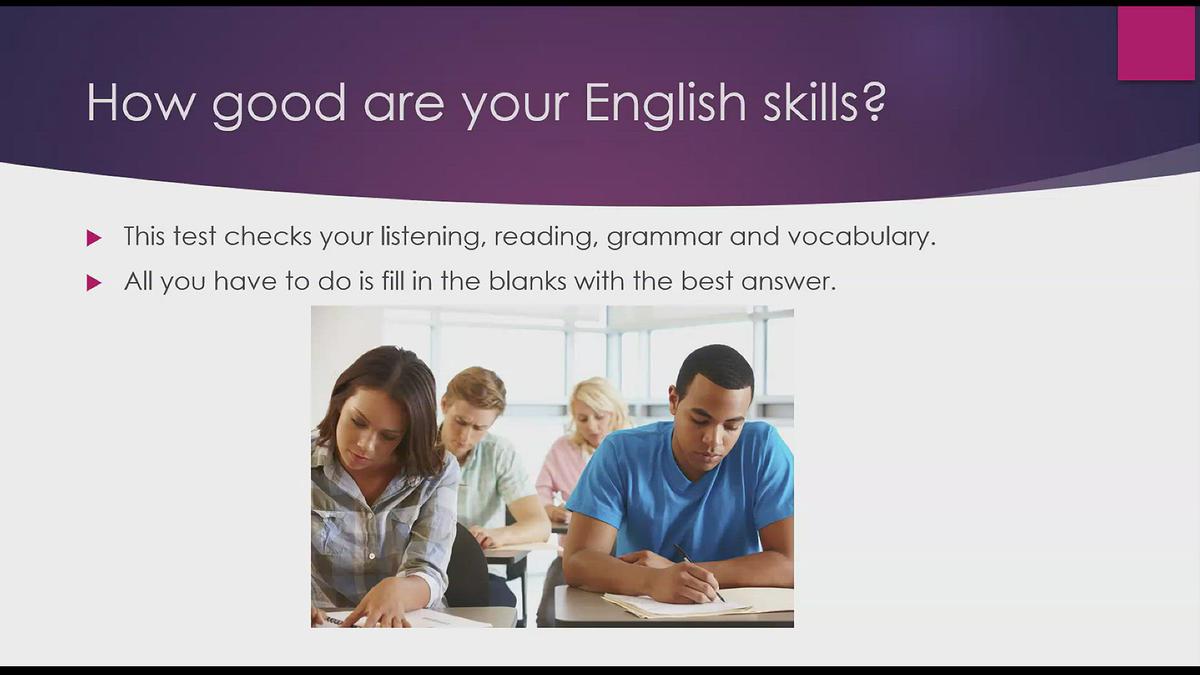 11:05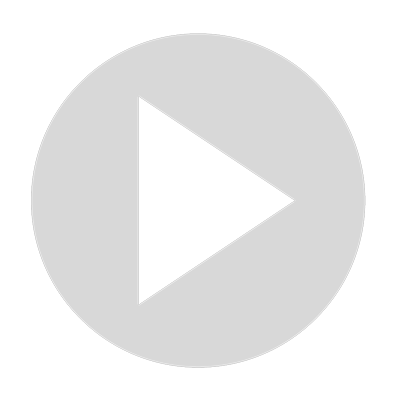 Test Your English: Quiz Two
0 views · Sep 18, 2022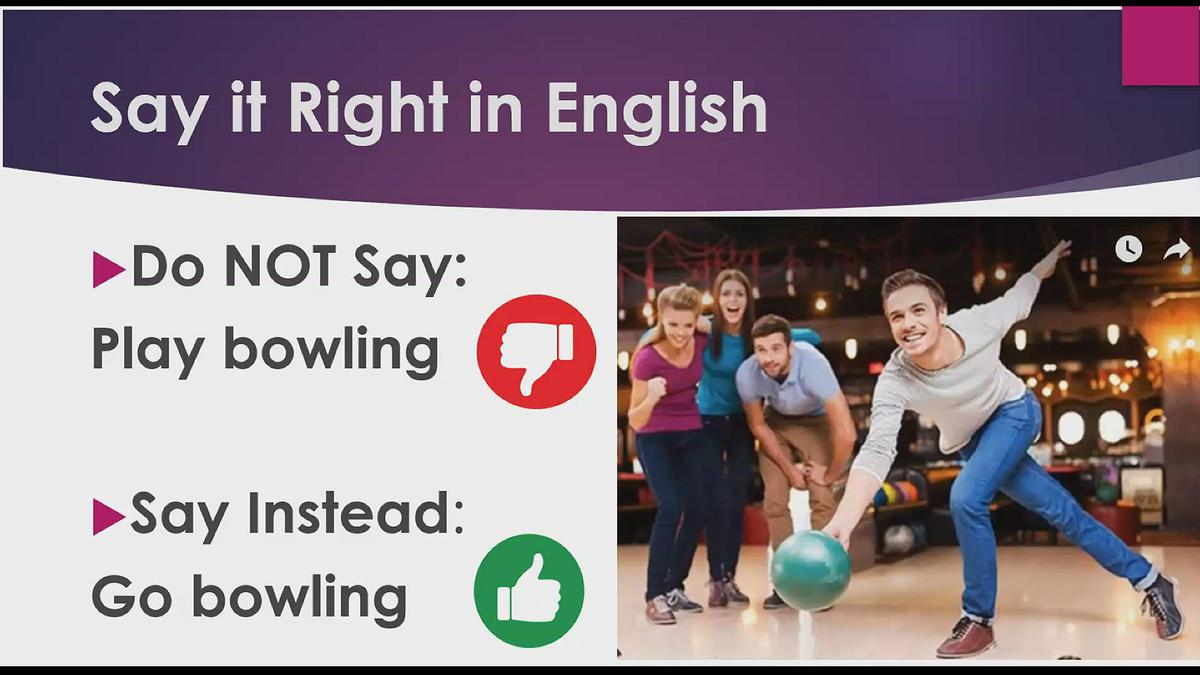 1:16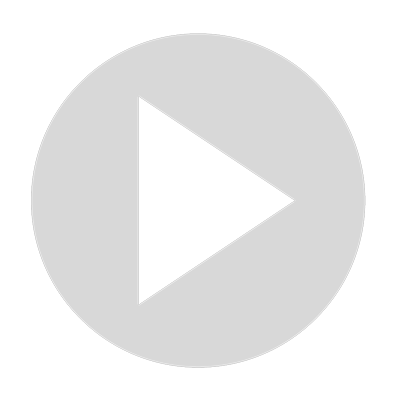 Say it Right: Sports and Activities
0 views · Sep 18, 2022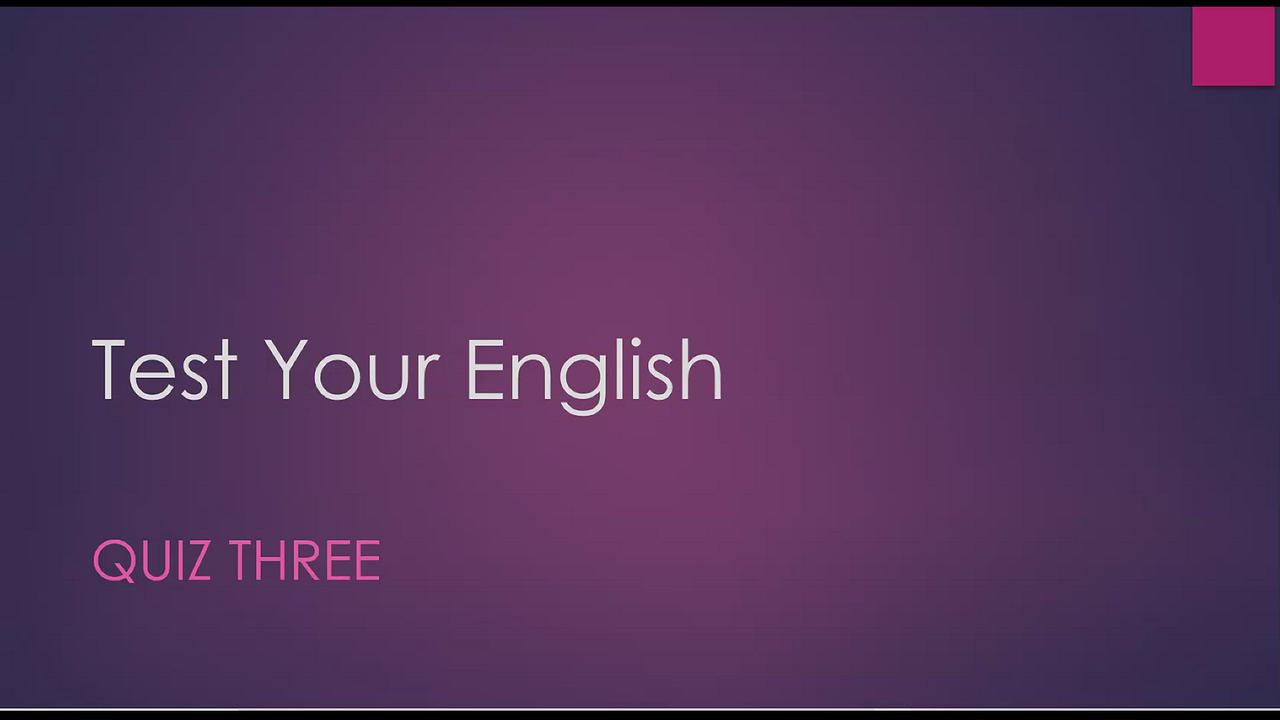 10:35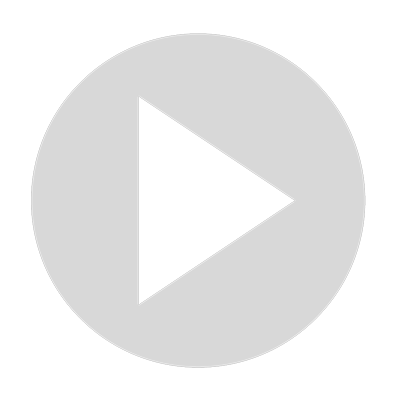 Test Your English: Quiz 3
0 views · Sep 18, 2022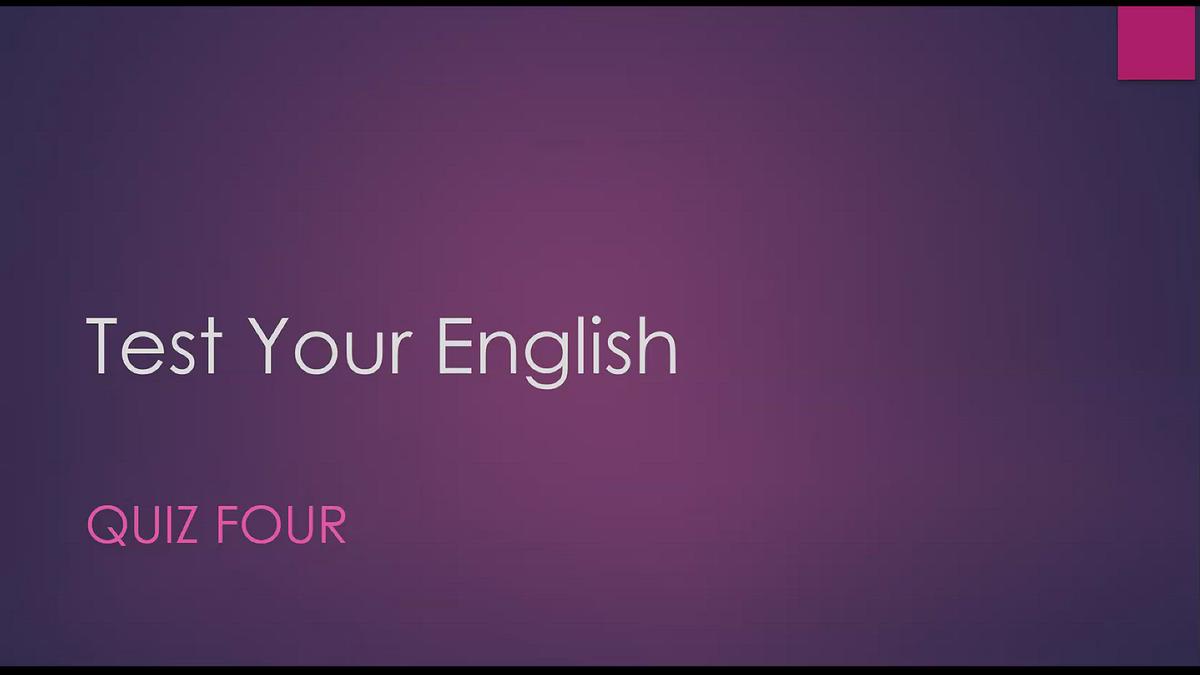 10:26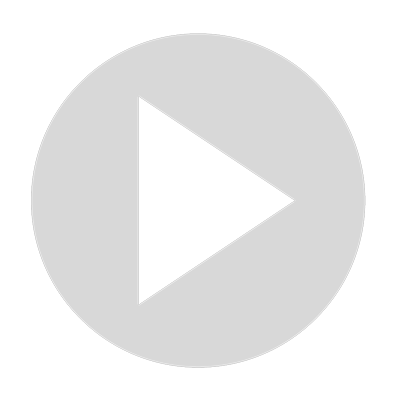 Test Your English: Quiz 4
0 views · Sep 19, 2022
10:12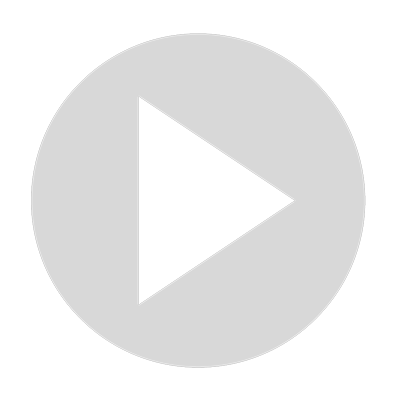 Test Your English: Quiz One
87 views · Apr 30, 2022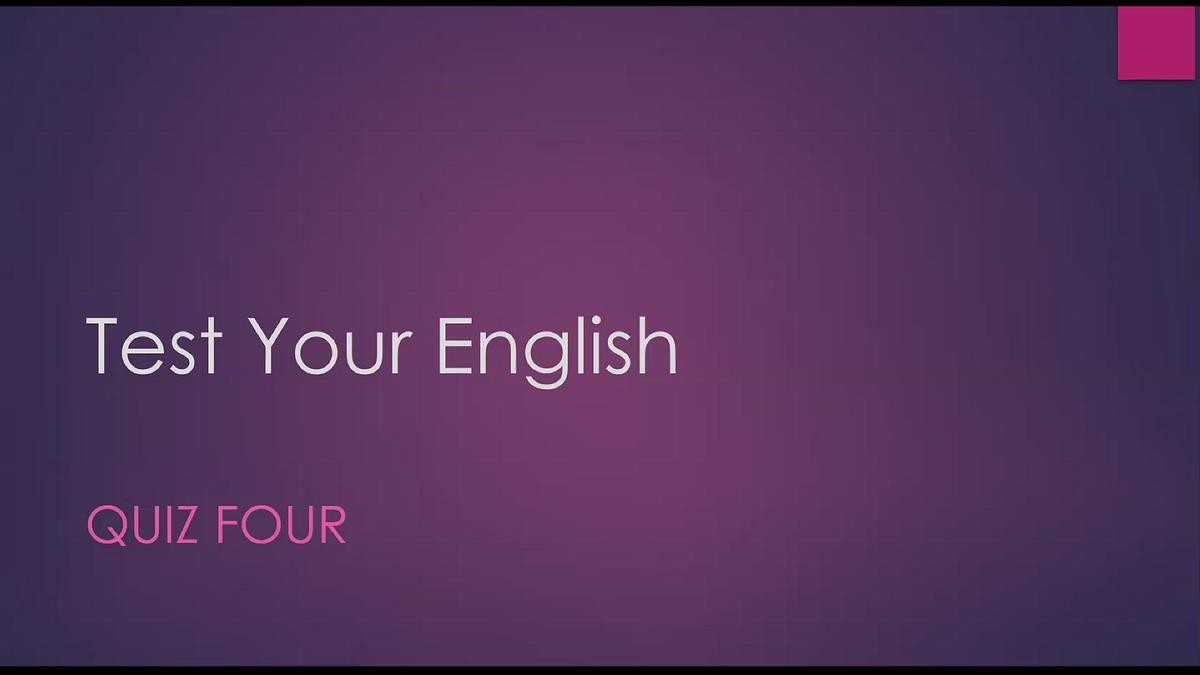 10:26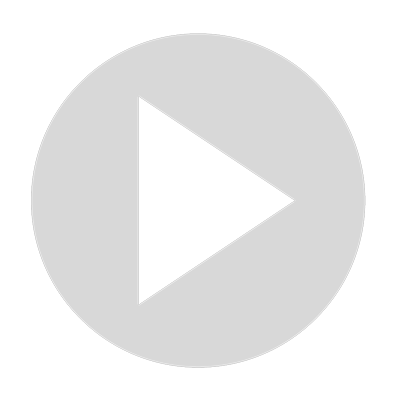 Test Your English: Countable or Uncountable
0 views · Sep 18, 2022