Affect Vs Effect Quiz With Printable PDF Exercise
How well do you know the difference between 'affect' and 'effect'? Try this fun quiz and find out! This quiz has 10 questions and each question asks you to complete the sentence with either 'affect' or 'effect'. Still confused about these two words? Then check out our Affect Vs Effect Guide!
Affect Vs Effect Quiz
Affect Vs Effect Quiz PDF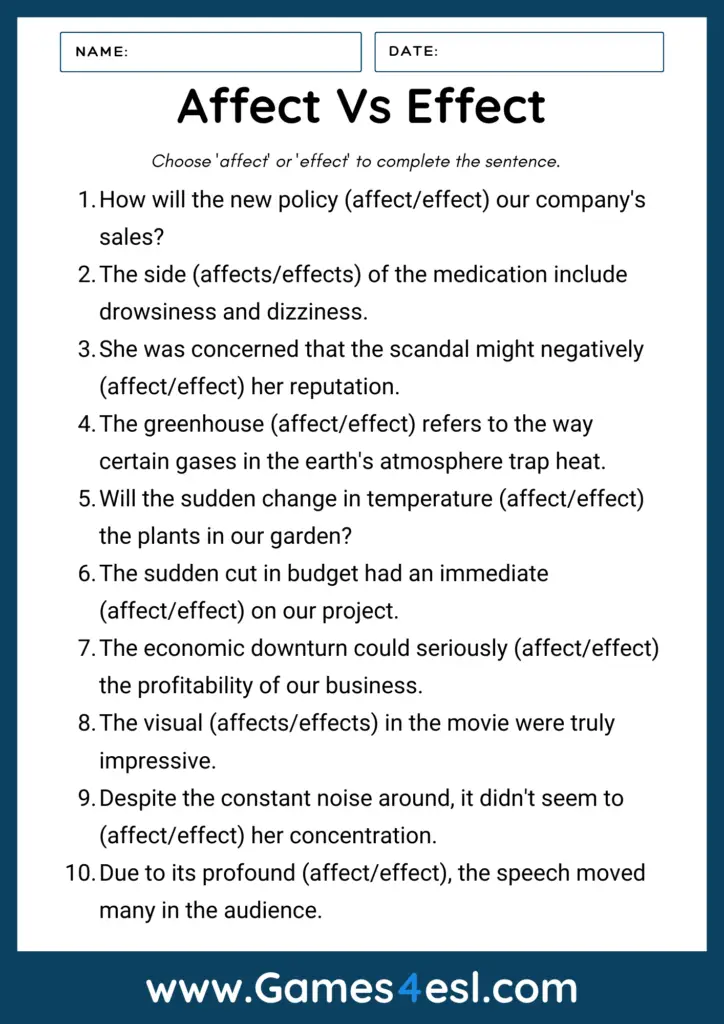 Download this affect vs effect quiz as a printable PDF. This exercise has 10 questions and answers. As always, this is FREE to use in your class.