100 ESL Games | Ready-To-Use ESL Activities For Your Class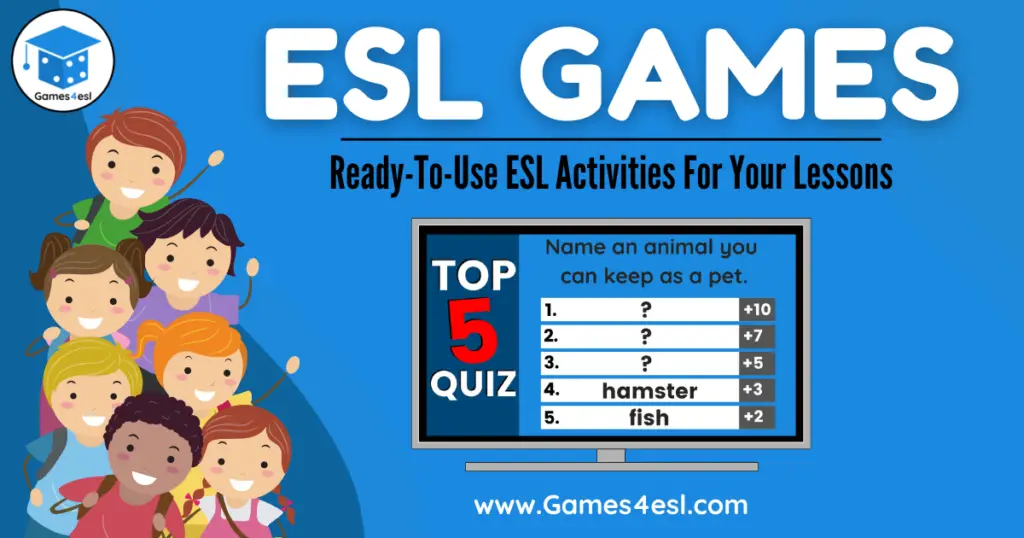 Welcome to our ESL Games page, where you can find many games for teaching English. These ESL games are great for teaching English both in the classroom and online to kids and beginner English language learners. Our ESL games are absolutely FREE! Simply show them from this website or from our YouTube Channel. See below for all the latest ESL games available. And don't forget to check out our other FREE resources including, Flashcards, Board Games, Worksheets, Lesson Plans, and PowerPoint Games.
Featured Game
All ESL Games
Below you will find over 100 free ESL games on many different topics for kids and beginner English language learners. Browse through the games below, which are arranged alphabetically, or search our whole site for resources.
More ESL Games
On Games4esl you can also find many other kinds of ESL games and lesson materials including PowerPoint Games, Online Quizzes, Board Games and Board Game Templates,