Free Printable Flashcards For Teaching English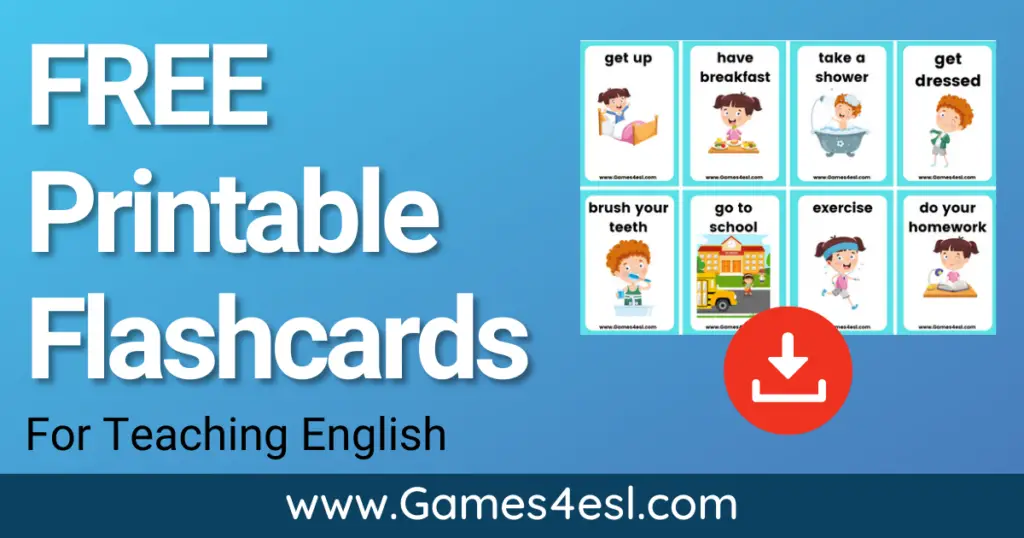 Printable flashcards are a valuable resource for any English teacher. Flashcards are a wonderful way to present new words and expressions to students and can be used for a variety of fun flashcard games. On this page, you can find hundreds of free printable flashcards on many different topics for teaching English to kids and beginner ESL students. 
These can be used for many different flashcard games to teach vocabulary, grammar, and sentence structure to kids. You can also download 'Student Cards', which are smaller flashcards that students can hold. These are great for card games such as line bingo, memory games, find your partner, mingle games, etc. 
Free Printable Flashcards
Choose a topic below to see the printable flashcards available.