First Conditional Quiz And Printable PDF Exercise
Test your knowledge of first conditionals with this first conditional quiz. This quiz is an exercise to practice making first conditional sentences. There are ten questions, and each question will ask you to choose the correct answer to complete the sentence. If you want to download and print the PDF exercise, you can do so below.
First Conditional Quiz
First Conditional Exercise PDF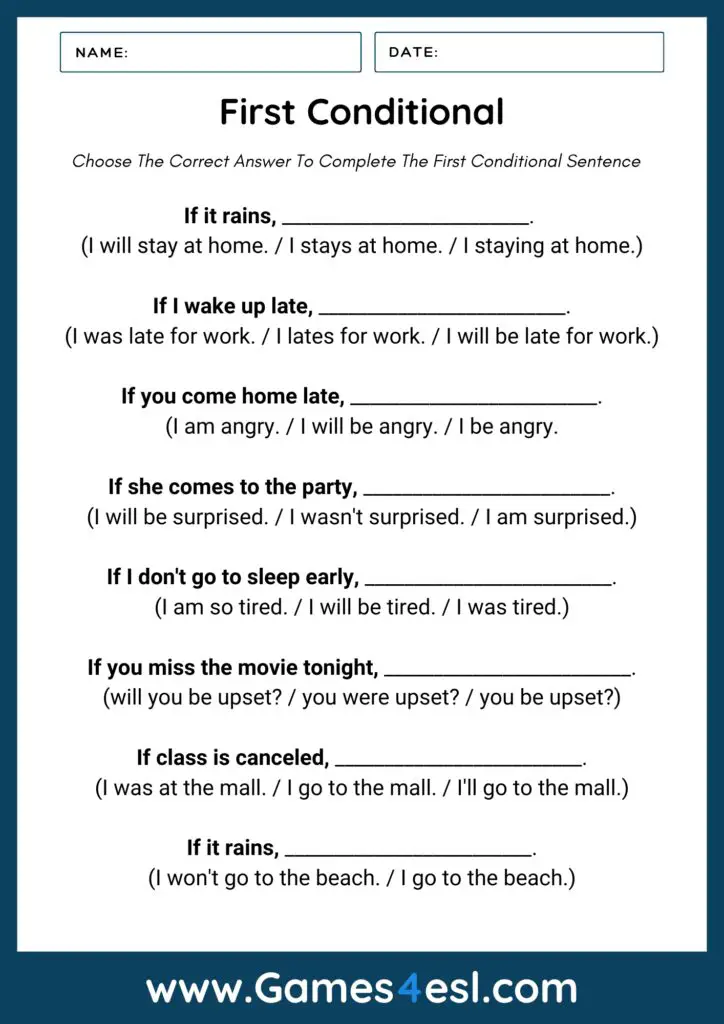 Download and print this first conditional exercise PDF, which has ten questions and answers.
Related Resources
First Conditional Examples
How To Teach The First Conditional Form
First Conditional PPT