List Of Shapes: Names Of Shapes In English With Pictures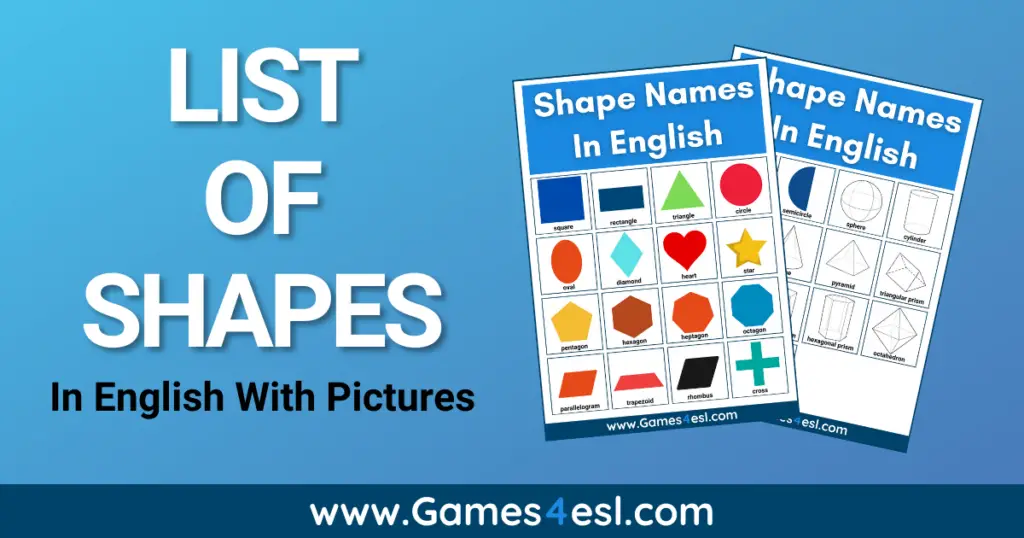 Shapes are everywhere we look. Learning the names of shapes in English will help students to talk about and describe the world around them. Below you'll find an extensive list of shapes and shape names in English with pictures. You'll also be able to download a useful PDF list of shapes so that you can distribute it to students in class. So if you're learning or teaching shapes in English, we've got you covered.
List Of Shapes In English
Here is a list of shapes in English, including both 2D shapes and 3D shapes. You can also download this list as a printable PDF below.
Square
Rectangle
Triangle
Circle
Oval
Diamond
Heart
Star
Pentagon
Hexagon
Heptagon
Octagon
Parallelogram
Trapezoid
Rhombus
Cross
Crescent
Semicircle
Sphere
Cylinder
Cube
Cone
Pyramid
Triangular prism
Rectangular prism
Pentagonal prism
Hexagonal prism
Octahedron
Tetrahedron
Dodecahedron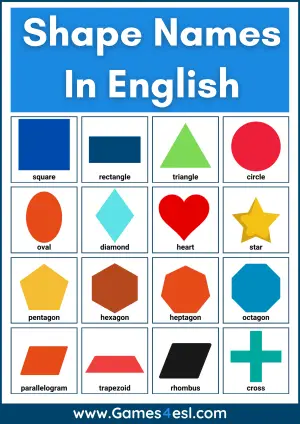 Shape Name List With Pictures
Square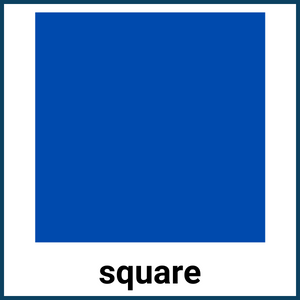 Rectangle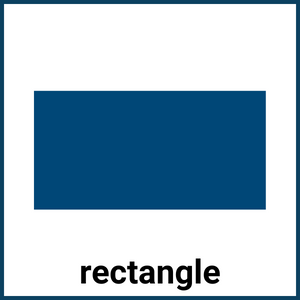 Triangle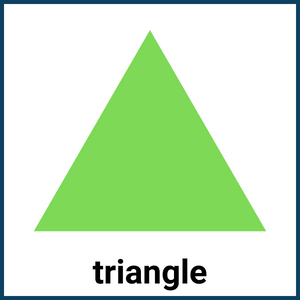 Circle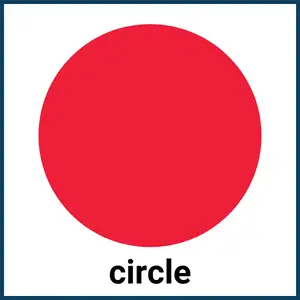 Oval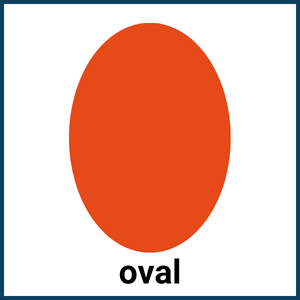 Diamond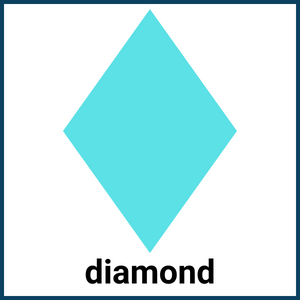 Heart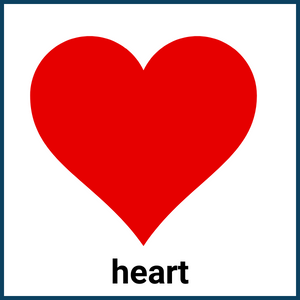 Star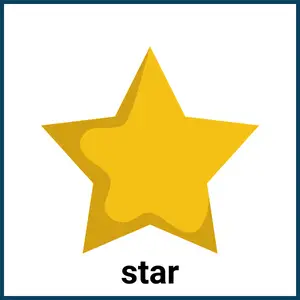 Pentagon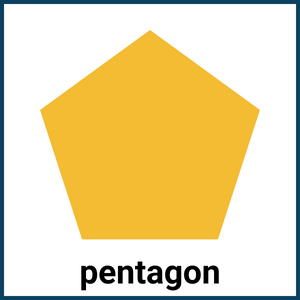 Hexagon
Heptagon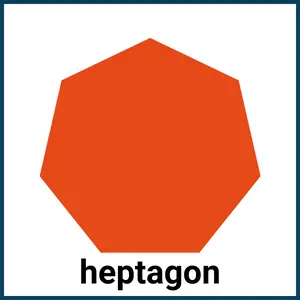 Octagon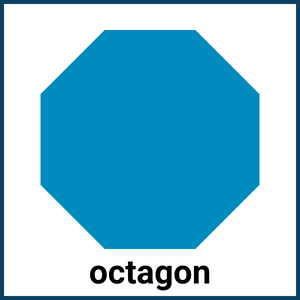 Parallelogram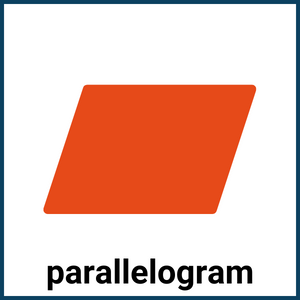 Trapezoid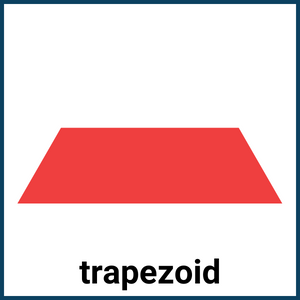 Rhombus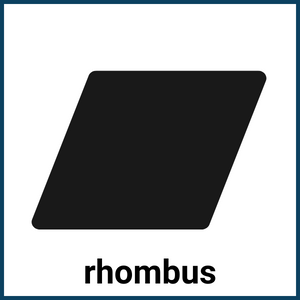 Cross
Crescent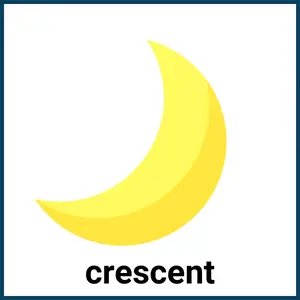 Semicircle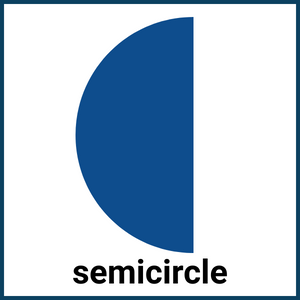 Sphere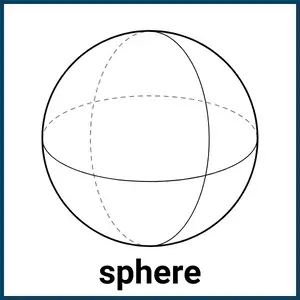 Cylinder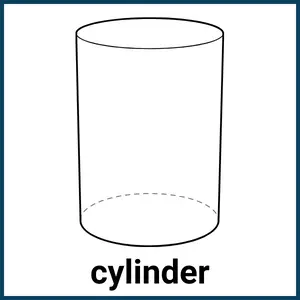 Cube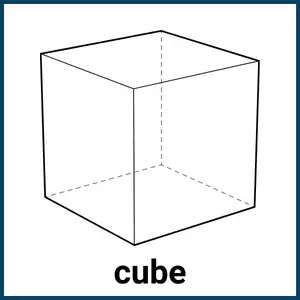 Cone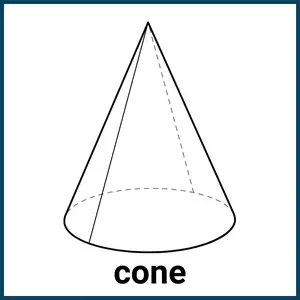 Pyramid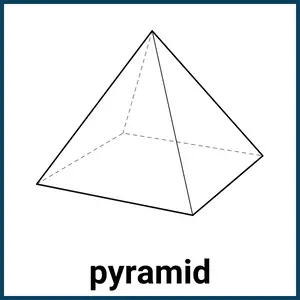 Triangular prism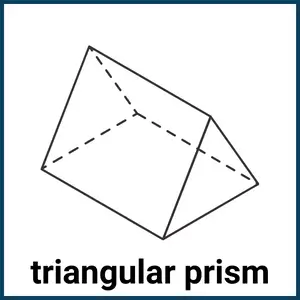 Rectangular prism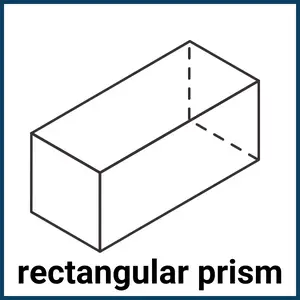 Pentagonal prism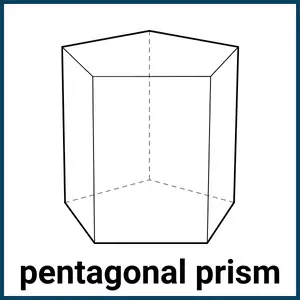 Hexagonal prism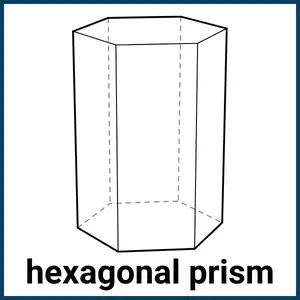 Octahedron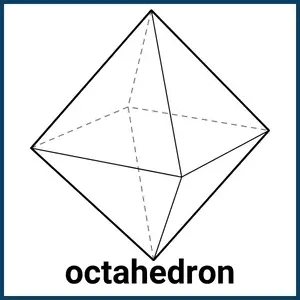 Tetrahedron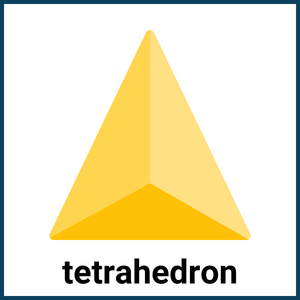 Dodecahedron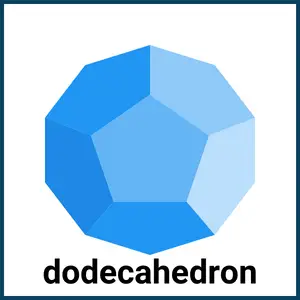 Rectangle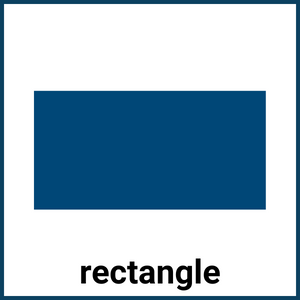 Rectangle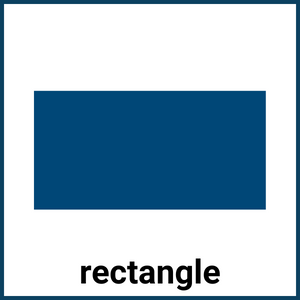 Rectangle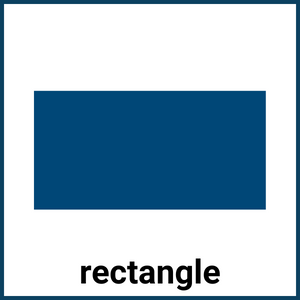 Activities And Resources To Teach Shapes
If you're teaching shapes to students, then we have lots of free resources for you. Check them out below!

Shapes Worksheets
Shapes Flashcards
2D Shapes Quiz
3D Shapes Quiz
2D Shapes PowerPoint
3D Shapes PowerPoint