Free Soccer PowerPoint Game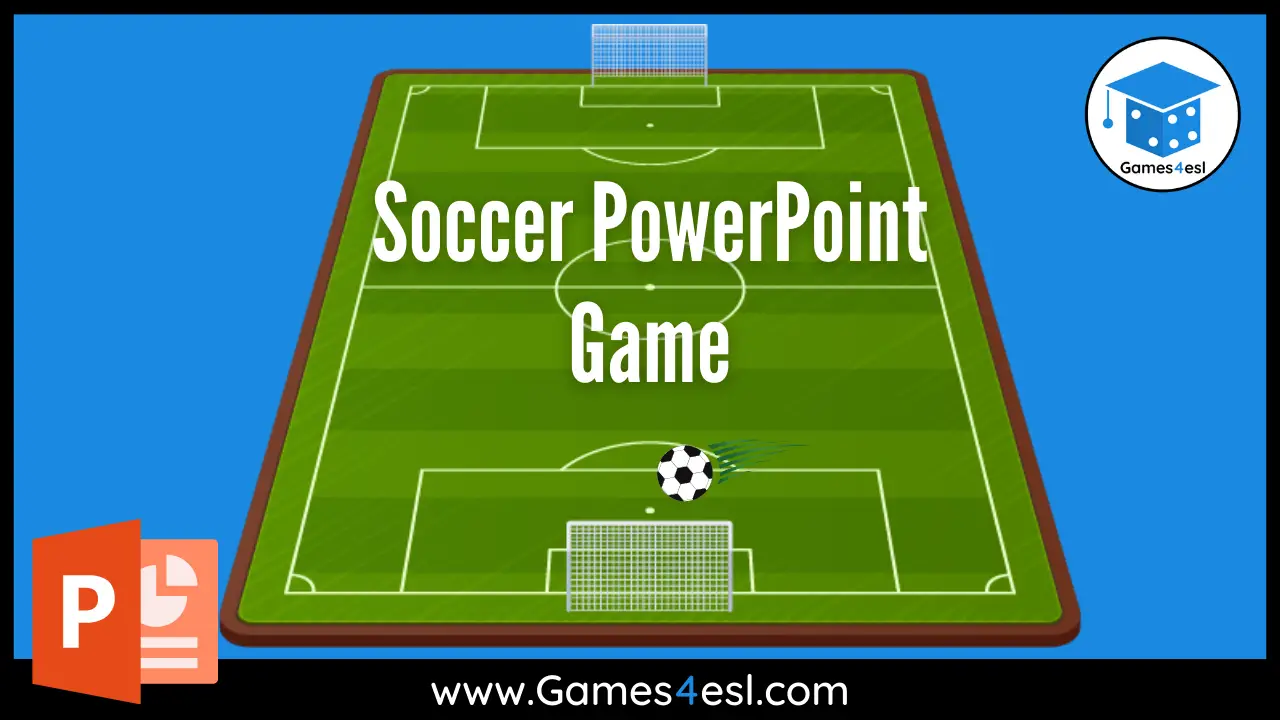 Download this free Soccer PowerPoint Game and use it in class today. This game is a soccer/football theme game in which students will compete to score a goal. See below to preview and download this game and for detailed instructions on how to play.
Soccer PPT Game
How To Play
This is a blank template, so before starting the game you need to add your own questions and answers. Once you have added your questions, start the slide show to begin the game.
Divide students into two teams; Team A and Team B. Then have one player from each team come to the front of the class to play Rock, Scissors, Paper to determine which team goes first.
The first team should then choose one of the letters. Click on the letter to go to the question slide. After the students have answered the question, click on the 'home' icon to go back to the soccer field. There, you should click on that team's soccer ball to make it move.
Next, it's the other team's turn. After that team has answered the question, you should again click on their soccer ball to make it move. And then it's the other team's turn again. Continue taking turns like this until one team scores a goal. The first team to score a goal is the winner!
Related
If you're teaching or coaching soccer, then check out these great free soccer drills and games from QuickStartSoccer.com.