30 Writing Topics and Writing Prompts For ESL Students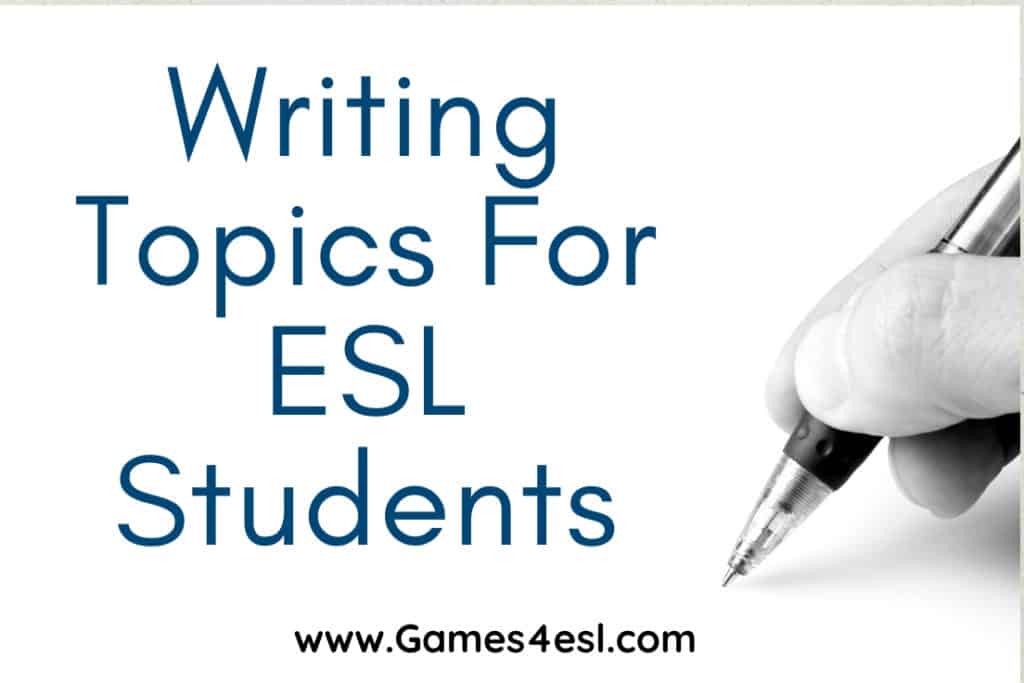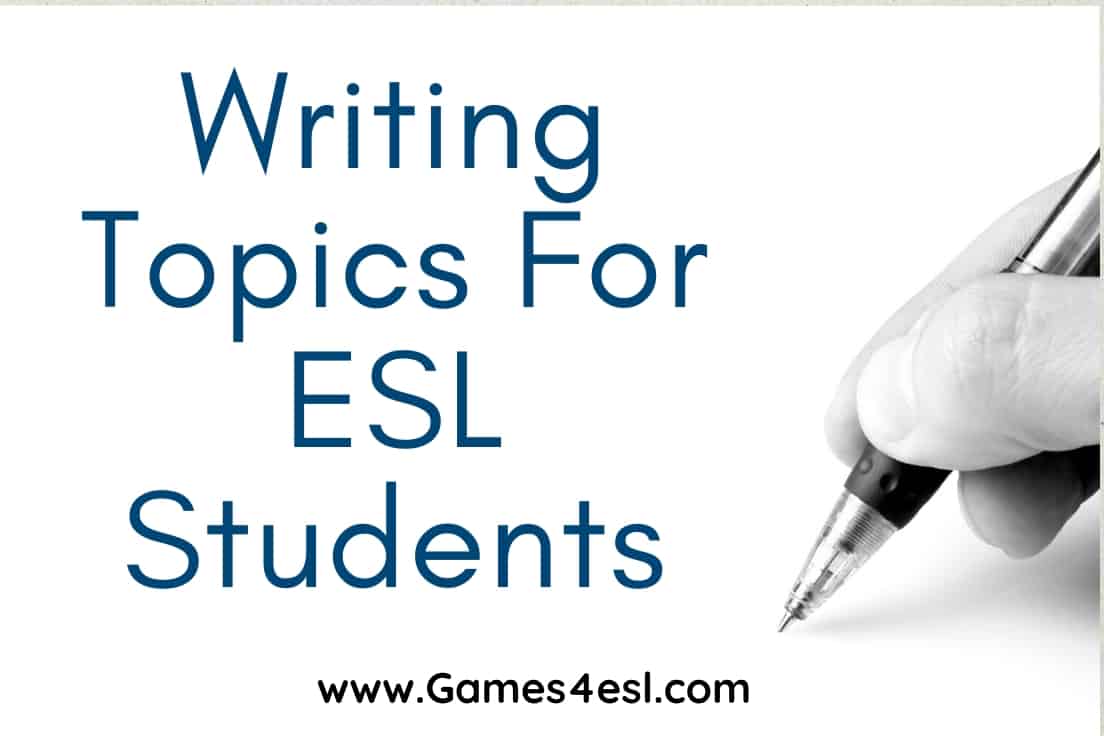 When learning a new language like English, developing writing skills is essential. Many beginner ESL students find it difficult to write essays, especially if they have to come up with the essay topic themselves.
Providing ESL students with writing topics and writing prompts can help students to focus and start writing. As a teacher it can be quite challenging to come up with many ESL writing topics so we have put together this list of ESL writing topics and writing prompts to help you out.
You May Also Be Interested In:
30 Super Fun Conversation Topics For Kids
List Of ESL Writing Topics
Here is a list of ESL writing topics and writing prompts your students can write about.
Describe your dream house. Where is it? And What's inside?
Talk about the best vacation you ever took.
What do you like to do in your spare time?
Write about three things you want to achieve this year.
What's your earliest memory as a child?
What would you do if you had a million dollars?
What are you good at? What would you like to be good at in the future?
Write about the members of your family. What are they like? What do they do?
Write about how to cook your favorite food, step by step.
If you could meet anyone from history, who would you want to meet, and why?
Describe everything you did last weekend in as much detail as possible.
Write about something funny that happened to you this week?
What were the last three things you bought? Where did you buy them from?
Describe how you get ready for school everyday.
Describe a famous person in as much detail as possible.
What is your favorite movie, and why?
What three things would you take to a desert island, and why?
Write about your happiest memory.
What makes a good friend?
If you could change anything about the world, what would it be?
If you could travel back in time, when and where would you go?
What's your favorite game to play?
What is something you have done that you regret?
Describe what the world will be like in1000 years.
Write an essay about what you did this week.
Write about one of your memorable birthday celebrations.
Write about your exercise routine.
If you had three wishes, what would you wish for?
Describe a person you look up to.
What's your opinion about social media?
Tips For Teaching ESL Writing
Error Correction
Writing in a foreign language is hard, especially for beginner ESL students. Students will likely make many mistakes in the beginning.
Although it is necessary to highlight and correct students' errors, it can be quite demotivating for a student to only hear all the things they got wrong.
To ensure students stay motivated, be sure to praise them and tell them all the things they did well, as well as pointing out any grammatical mistakes.
After correcting errors, give students an opportunity to re-write their essay and correct their mistakes. Once students have completed their final draft be sure to let them know what you liked about their essay, and you can even share this praise with other students, teachers, and even the students' parents.
To master writing in English, students will need to write a lot of essays over time and if students stay motivated they are much more likely to succeed.
Ask About Students' Interests
Another great way to keep students motivated while writing ESL essays is to encourage them to write about things that interest them.
A great way to encourage this is to ask about things students are interested in and then tailor the writing topic to them.
Students are much more likely to actively engage in a writing assignment if it is something they are interested in and passionate about.
Provide Enough Writing Prompts
ESL students often find it difficult to write long answers to essay questions. Ask a an ESL student to write about their favorite restaurant and they'll likely give you a one sentence answer.
To help students to write longer essays be sure to give them enough writing prompts to cover the different aspects they should cover in their writing.
For example, if students are to write about their favorite restaurant then you could give them several writing prompts such as 'where is the restaurant', 'what kind of food do they serve', 'how much is a typical meal', 'what do you usually order', etc.
Giving beginner ESL students plenty of writing prompts will help them to flesh out their essay and write longer answers.
Structure The Essay
To help ESL students become better at writing in English, teach them a particular structure you would like them to follow when writing their essay.
A typical writing structure with beginner ESL students would include an introduction, the main body of the text, and then a conclusion.
Providing students with an easy to follow structure will help them to plan out their essay and develop their writing skills over time.
Thanks for reading. I hope you found some useful ESL writing topics and writing prompts you can use in your next writing class. 
Before you go, don't forget to check out our FREE resources for teaching English, including Activity Videos, Board Games, Flashcards, PowerPoint Games, and Lesson Plans.