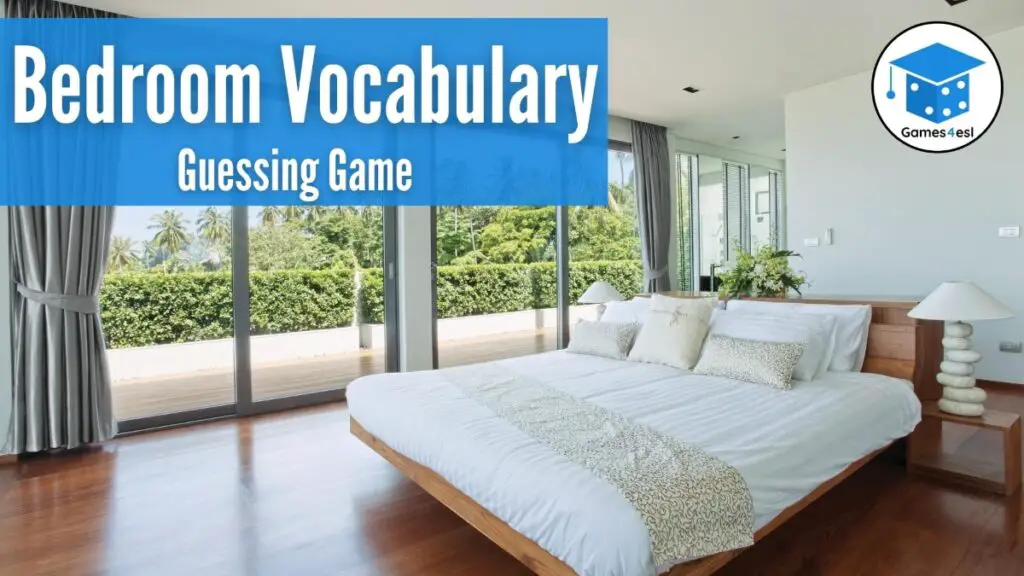 Teaching bedroom vocabulary in English? Then check out this fun bedroom vocabulary game. In this activity, students must guess the word before the picture is fully revealed. This activity is great for teaching bedroom vocabulary to kids and beginner English language learners.
Bedroom Vocabulary Game
How To Play
Students will see 10 pictures of bedroom furniture and bedroom objects hidden behind colored shapes. As the shapes disappear, the students must try and guess the word as quickly as possible. You can ask students to raise their hand to answer or to shout out the answer when they are ready to guess.
Related Resources
Living Room Vocabulary Game
Bathroom Vocabulary Game
Kitchen Vocabulary Game
Parts Of The House Game