Free Contraction Worksheets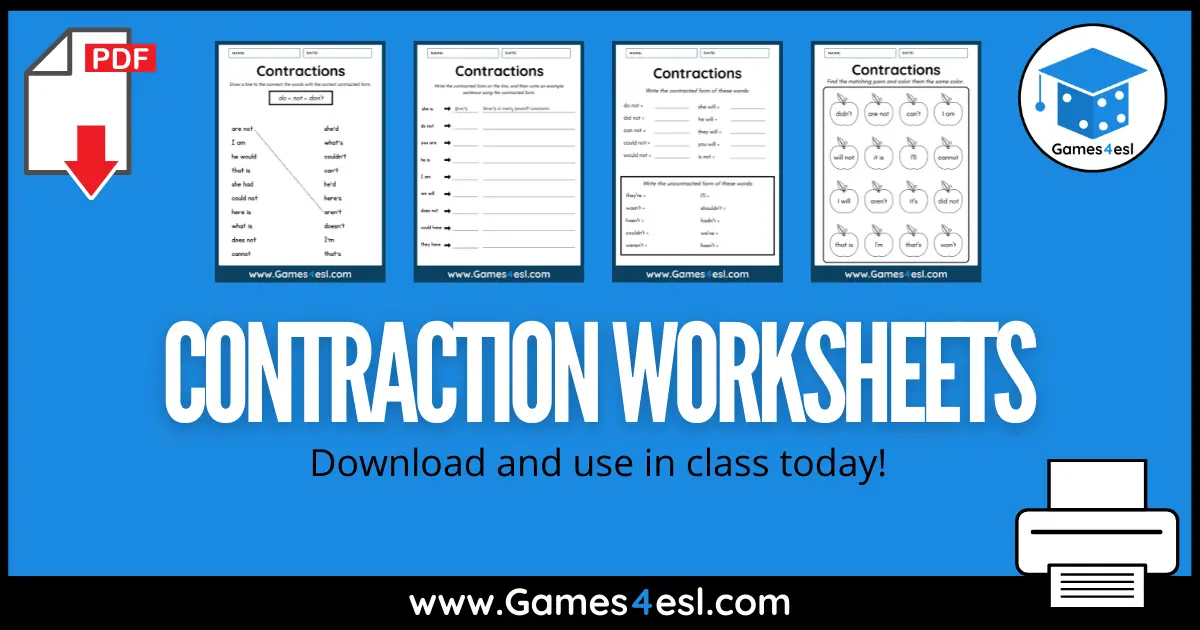 Download free Contraction Worksheets and use them in class today. Below you'll find a collection of worksheets for teaching contractions in English. Contracted words, also known as contractions, are short words that are made by shortening and combining two words. For example, the contracted form of can not is can't. If you're teaching these contractions in class, then these free worksheets will come in handy.
Contraction Worksheets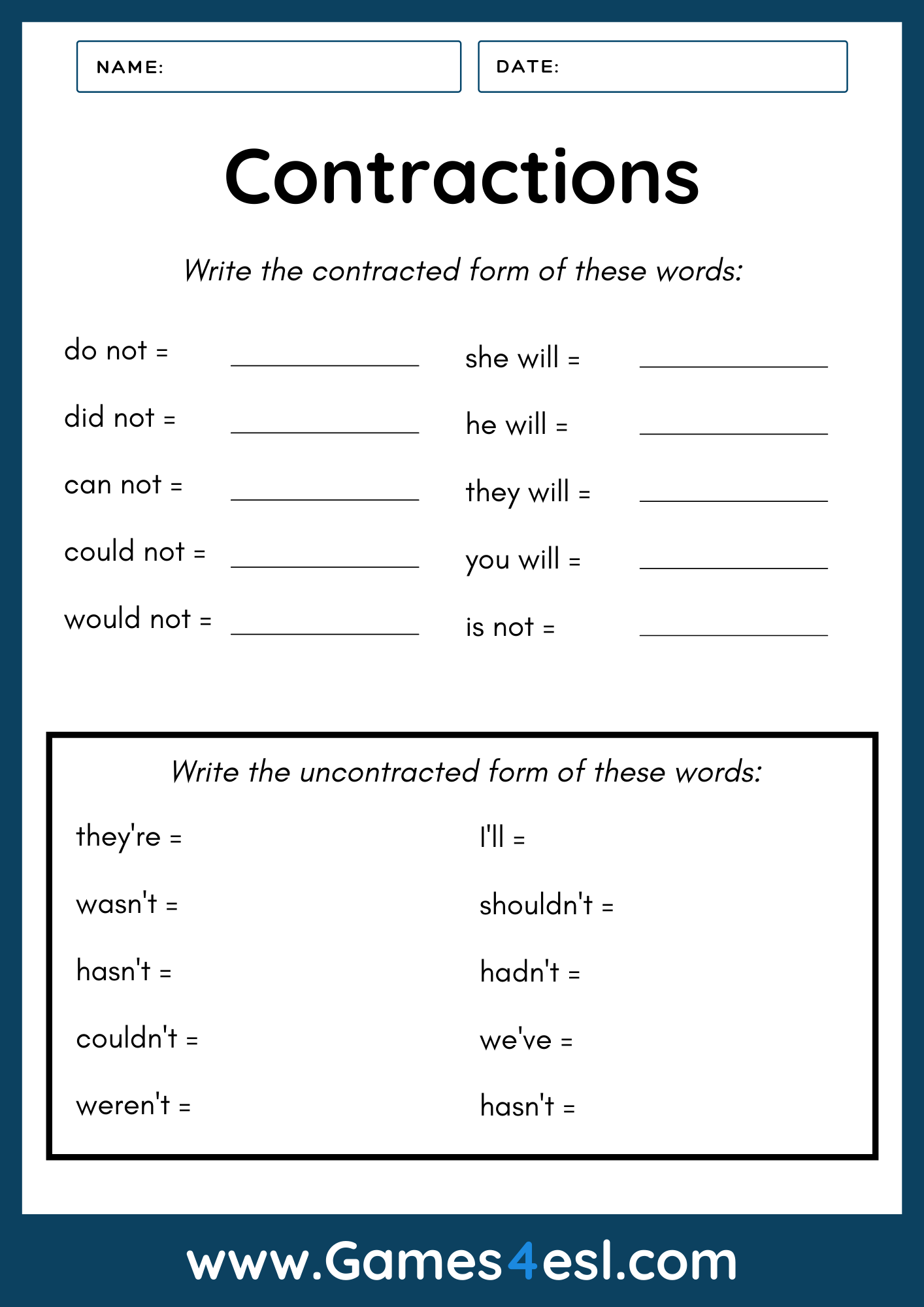 Worksheet 1
To complete this worksheet, students must look at the uncontracted form and then write the contracted word. Following that, students must then rewrite the contracted words back to their uncontracted form.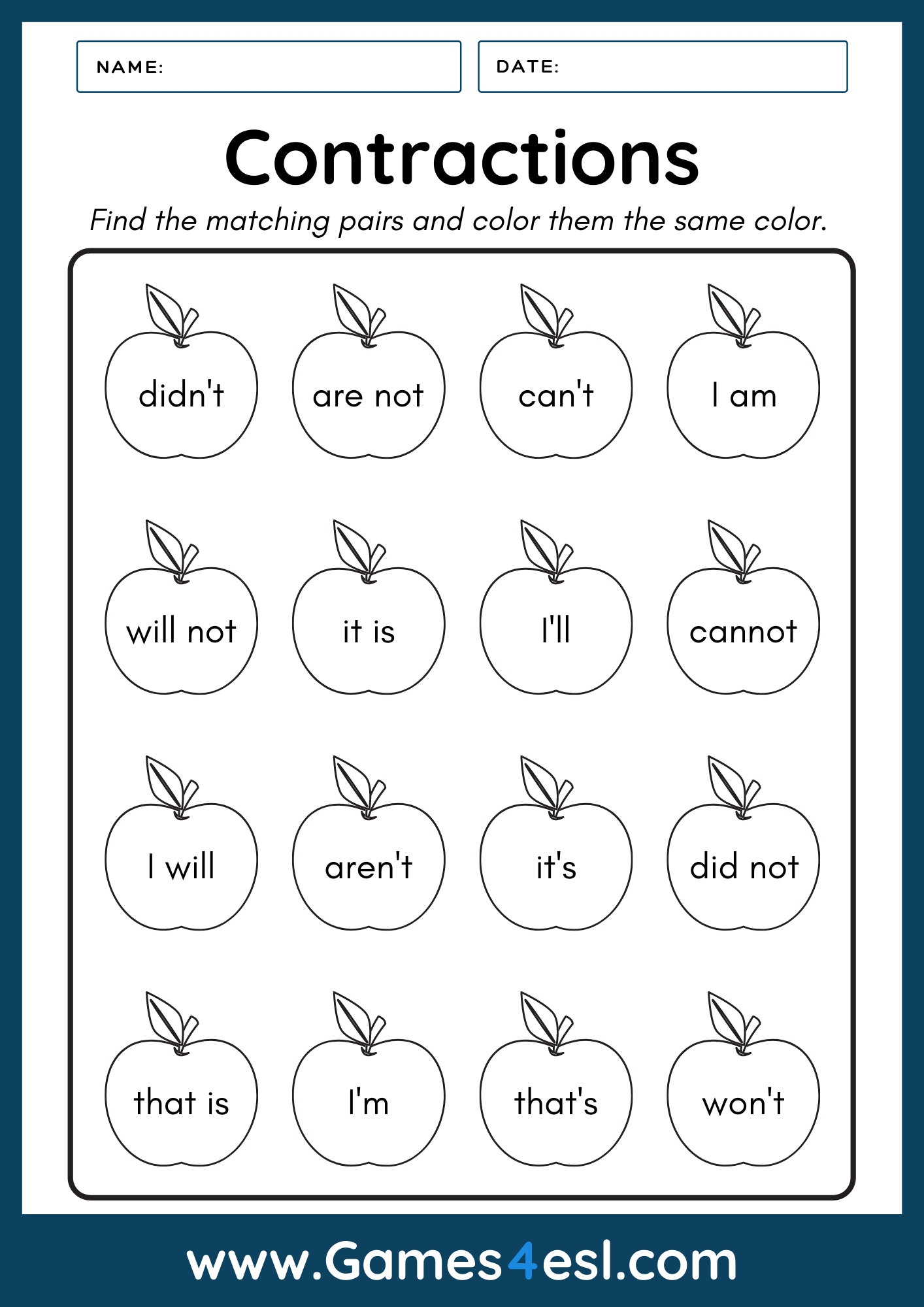 Worksheet 2
This next contractions worksheet is suitable for kids. Students must find the matching pairs and then color in the pairs with the same color.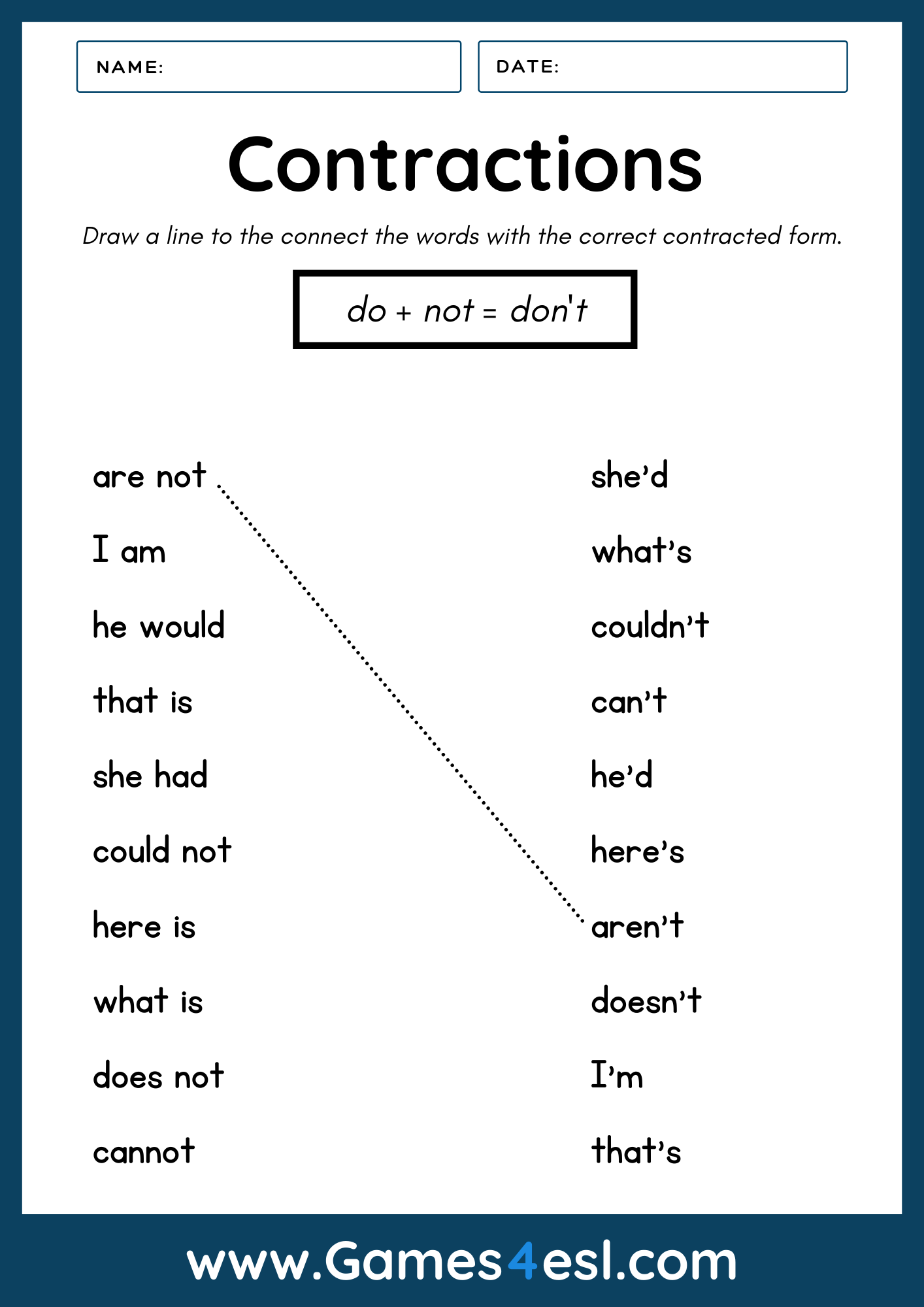 Worksheet 3
To complete this worksheet, students must draw a line from the uncontracted form to the correct contraction.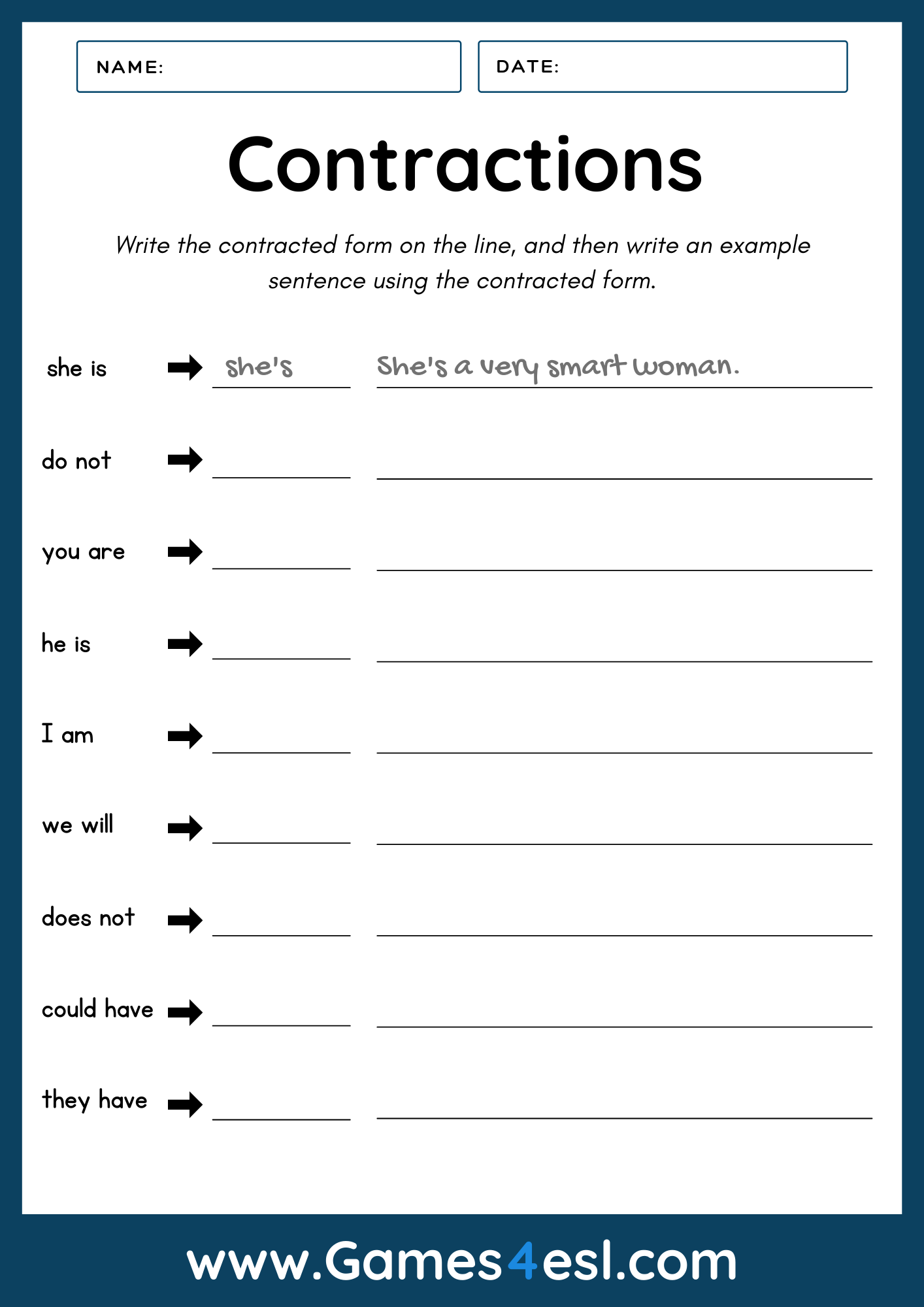 Worksheet 4
This worksheet asks students to first write the contracted form of the words and then write an example sentence using that contraction.