Free Action Verb Worksheets
Download these action verb worksheets and use them in class today! Below you'll find a collection of worksheets for teaching action verbs to kids and beginner English language learners. As always, these worksheets are absolutely free to use in your class and can be downloaded as a printable PDF.
Action Verb Worksheets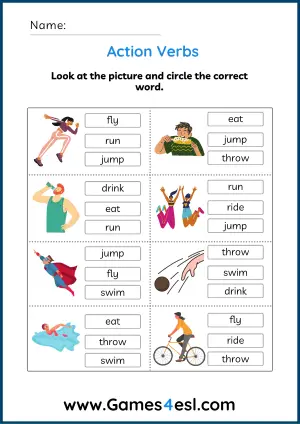 Worksheet 1
This first action verb worksheet has 8 action verbs with pictures. Students should look at the pictures and circle the correct word.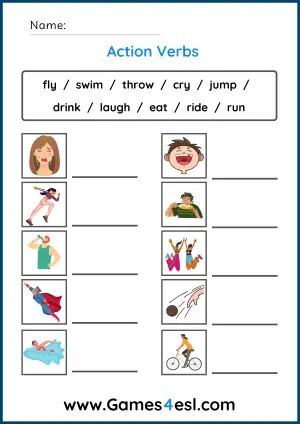 Worksheet 2
This next worksheet is great for practicing writing action verbs. Students should look at the pictures and write the correct action verb in the blank space.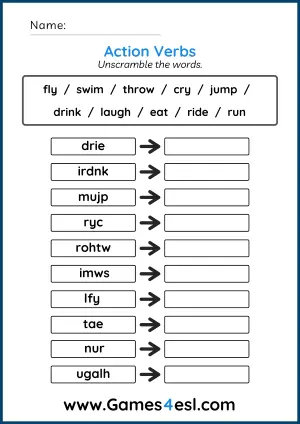 Worksheet 3
To complete this worksheet students should unscramble the word to make an action verb.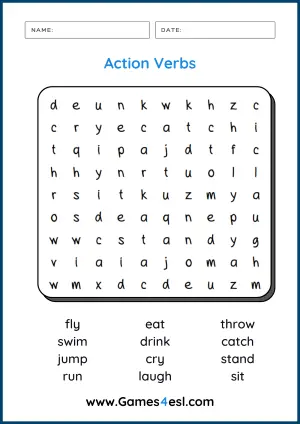 Worksheet 4
Next is an action verb word search. To complete the worksheet students should find 12 action verbs in the grid.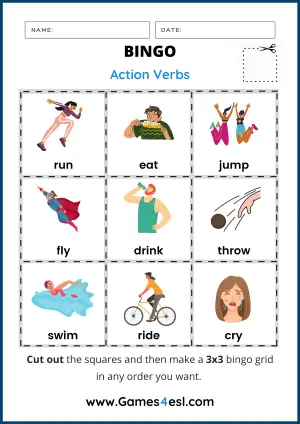 Worksheet 5
This last action verb worksheet is a fun bingo game. Students should cut out the action verb pictures and then arrange them in a 3×3 grid in any order they want.
Related Resources
For more free materials for teaching action verbs, check out these related resources:
Action Verb Exercises
Action Verbs PPT
Action Verbs Game