Free English Grammar Worksheets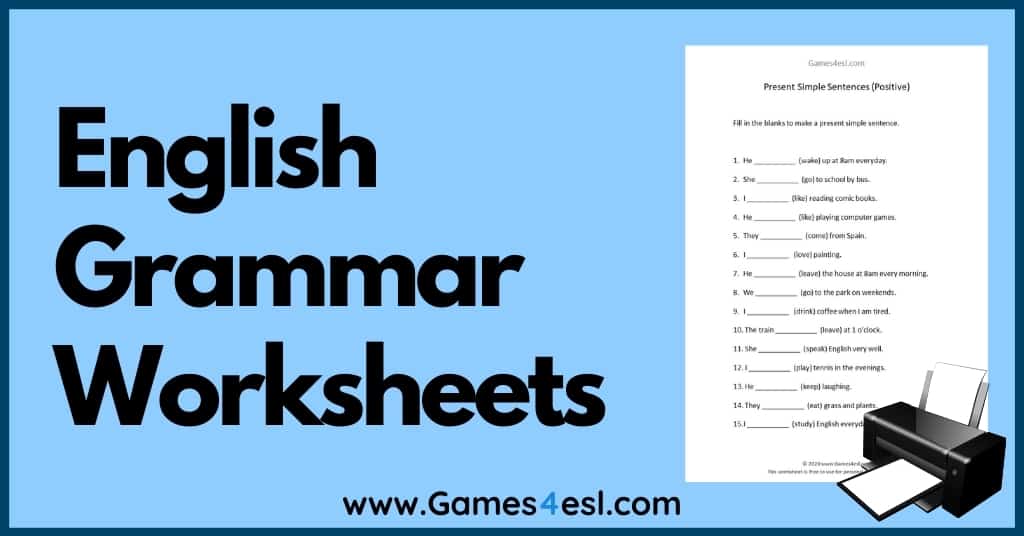 Welcome to our English grammar worksheets page. Here you can find a collection of free English grammar worksheets / English grammar exercise worksheets for English language learners. All the English grammar worksheets on this page are absolutely free and can be downloaded as printable PDF files. These worksheets cover a range of English grammar topics and are grammar exercises for English language students.
Present Simple Tense Exercise | Gra...
English Grammar Worksheets
Here are the English grammar worksheets currently available. Simply click on the worksheet title's below to download the worksheet.