Free Printable Hundreds Chart
Download and print these printable hundreds charts and use them in class today. Below you'll find a collection of charts for teaching numbers 1 to 100. These are great for teaching addition, counting, place value, and rounding up and down. As always these are FREE to use in your lessons. Simply download and print the PDFs below.
Hundreds Charts – 1 to 100
Hundreds Chart – Full
This first printable chart includes all numbers 1 to 100 arranged in a 10×10 grid.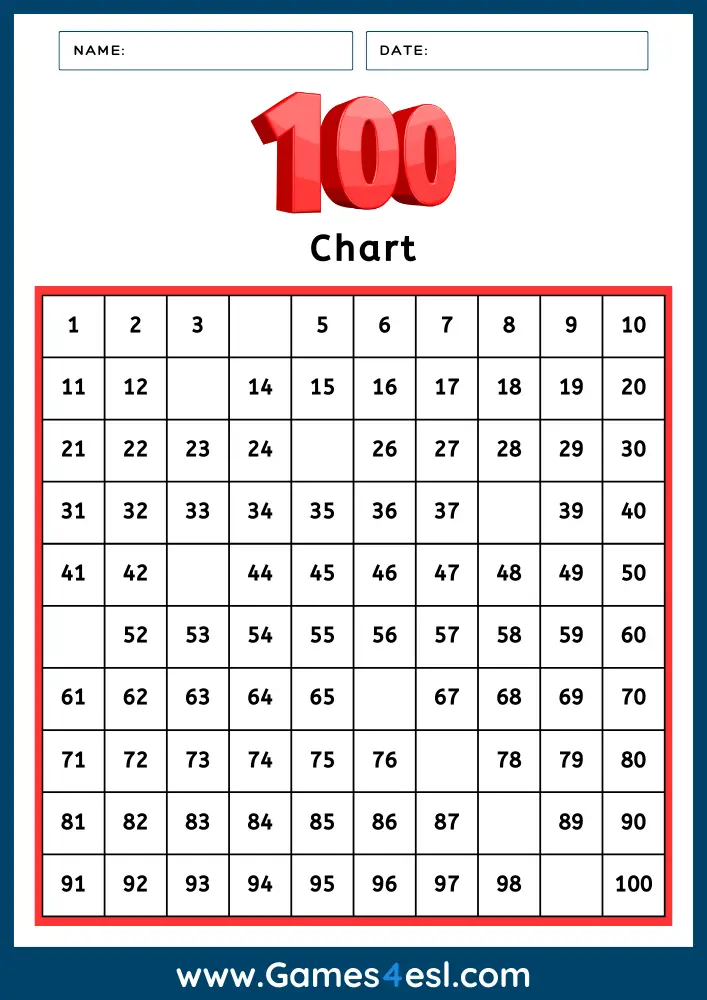 Hundreds Chart – Some Numbers Missing
This next chart includes numbers 1 to 100 but with some numbers missing. To complete the chart, students should fill in the blank squares with the missing numbers.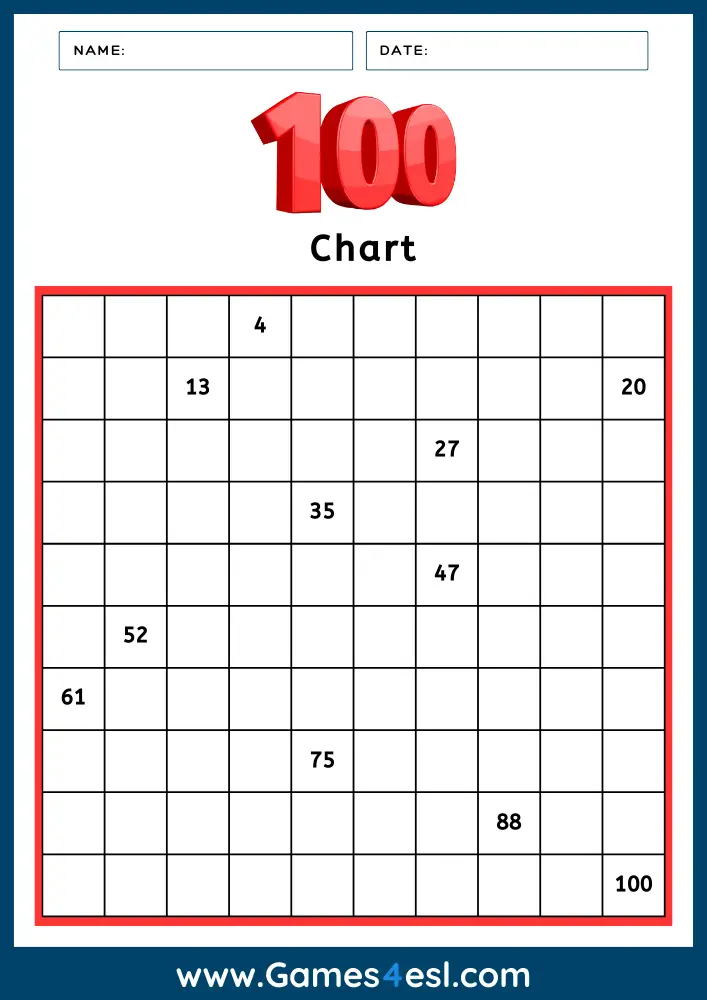 Hundreds Chart – Most Numbers Missing
This hundreds chart has most of the numbers missing. Students should write numbers 1 to 100 to complete the chart.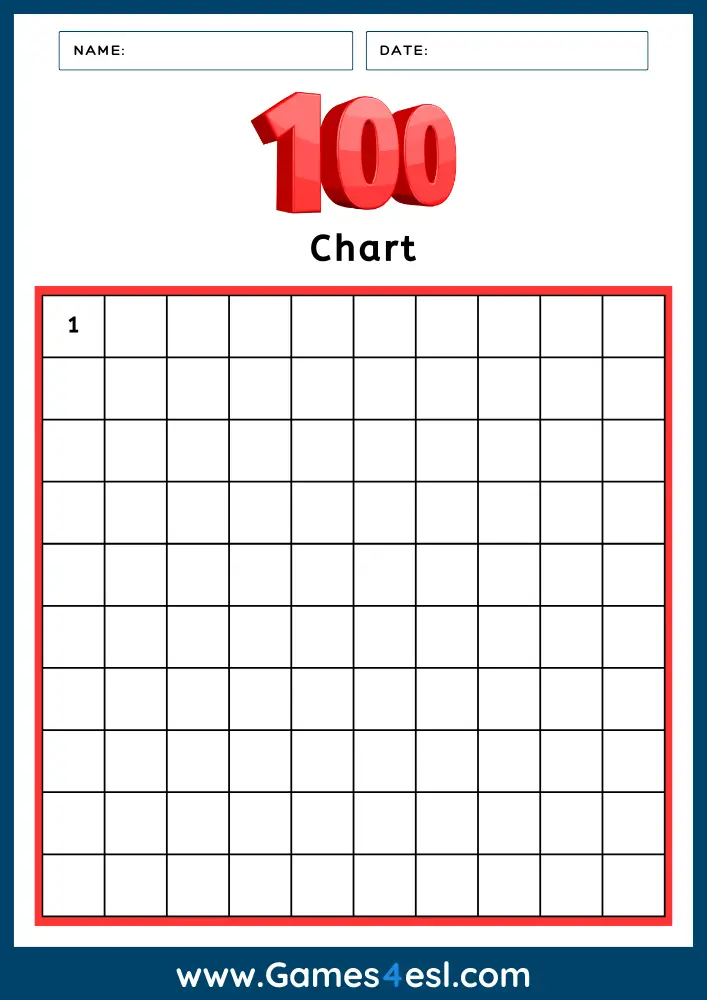 Hundreds Chart – Blank
This next one is a blank hundreds chart. Students should fill in the chart with numbers 1 to 100.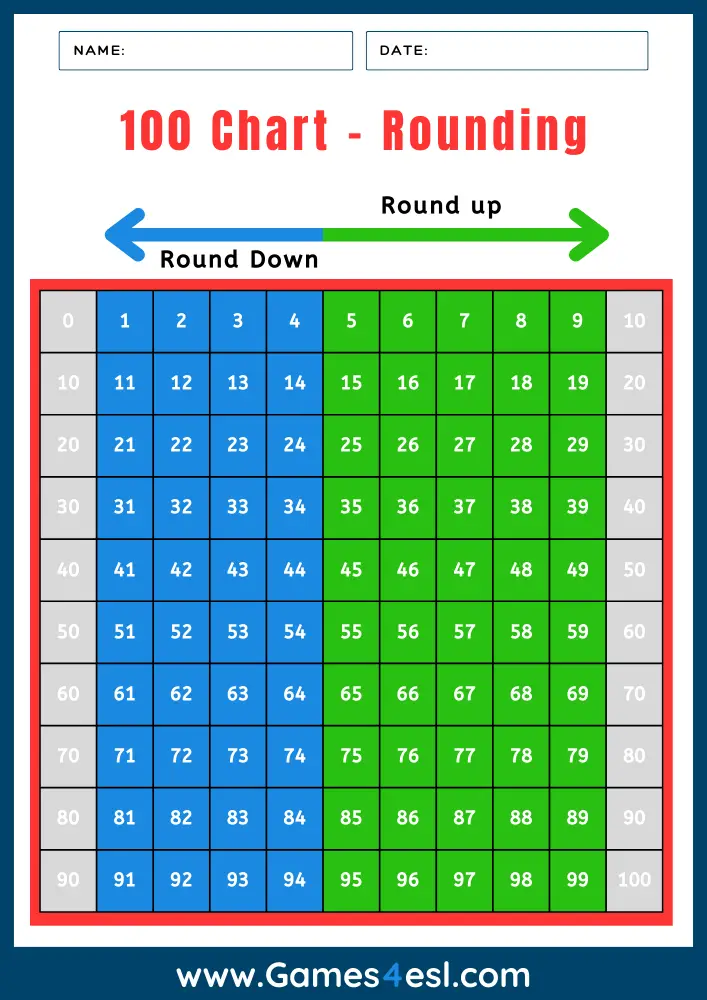 Hundreds Chart – Rounding
This hundreds chart is for teaching rounding up and rounding down. It is color-coded with arrows so students can easily see how to round up and down for numbers 1 to 100.
Related Resources
One To Hundred Spelling Chart
Numbers As Words Worksheets