Months Of The Year Worksheets
Teach months of the year in English with these months of the year worksheets. These worksheets are great for kids and beginner English language learners when learning months of the year. All these worksheets are FREE and can be downloaded as a printable PDF. See below for the months of the year worksheets that are currently available to download.
Related: Months Of The Year Quiz / Months Lesson Plan
Months of The Year Worksheets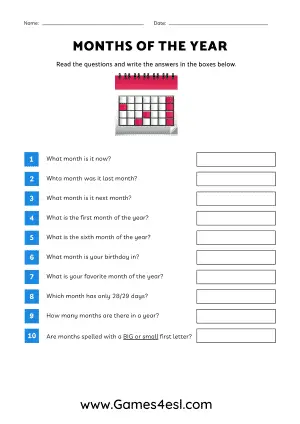 Worksheet 1
To complete this first worksheet, students should read the questions and then write the correct month in the box provided. There are 10 questions.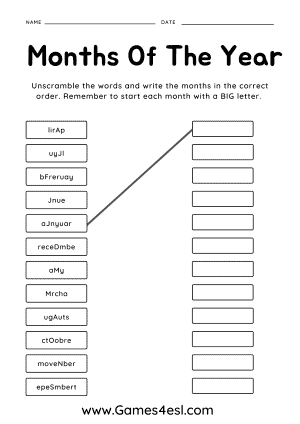 Worksheet 2
This next months worksheet asks students to first unscramble the word and then write the month of the year in the correct order.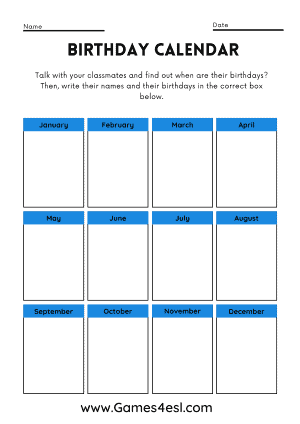 Worksheet 3
This months worksheet is great to practice speaking and writing the months of the year. Students should talk with their classmates and ask them when their birthday is. Then they should write their names and birthdays under the correct month to complete the worksheet.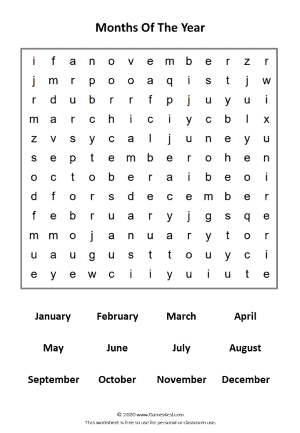 Worksheet 4
This next worksheet is a months of the year word search. Students should find the month names in the grid and then check them off as they find them.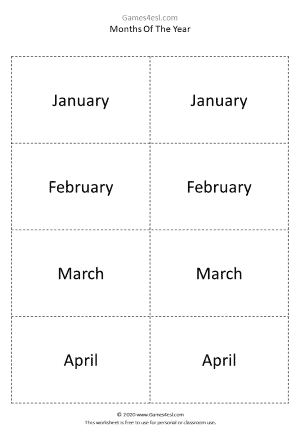 Worksheet 5
This last months worksheet is a set of printable activity cards. These are great for activities such as 'find your partner', matching games, line bingo, etc.